Podcast: Play in new window | Download
Subscribe: Apple Podcasts | Google Podcasts | Spotify | RSS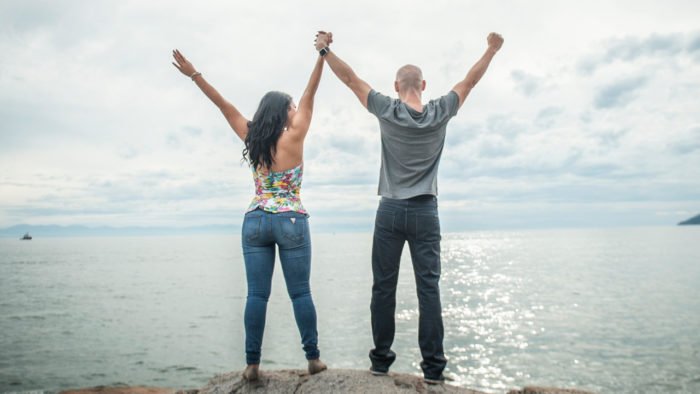 Questions:
Greg from California – I often have difficulty when dating. I tend to use services like Match.com or OKCupid and it can sometimes be hard to broach the topic of if someone is kinky or not or if they are even interested. How long should I wait before I come out to them? BDSM and kink are big parts of my life and I couldn't have a relationship that didn't have them, but I don't want to scare anyone off either.
Kerri from Massachusetts – I've had a string of bad luck lately. I keep meeting people who are poly, but apparently, this is news to their partner. In essence, they are cheating on their partner and attempting to justify it by saying they are poly. Don't misunderstand me, there is nothing wrong with poly and I am fine with it. However, when the unaware partner finds out, there is often a confrontation with me and I feel awful about it. How can I vet that someone is actually poly before I go sinking my heart into someone?
Grace from Montana – This probably sounds very self-conscious, but I can't help myself. Whenever I am playing with someone, the number one thing that is running through my mind, often to the detriment of the scene, is are they having a good time? I keep trying to look for some kind of signal from them and, honestly, I am not sure what I am looking for. I talk to them after the scene is over and most if not all the people say they had a great time, but I often worry if they are trying to spare my feelings. What should I be looking for to quiet my anxiety about my performance?
If you are looking for our older format episodes, check out the archives
http://kinkinthechain.com/wp-content/uploads/2019/06/full.png
0
0
rope_squirrel
http://kinkinthechain.com/wp-content/uploads/2019/06/full.png
rope_squirrel
2019-07-20 01:00:46
2019-07-18 16:17:48
Episode 50